It seems so very appropriate on this Dark moon to write this blog and hopefully share with you a journey I have taken myself on.
It's been a long time since I wrote a blog about our farm life and I will update you all in my next blog. For now this one is all about ME !
A few days go we entered the Third year of being here and I have now had to turn my attention to me. Over the past year Pat and I have been clearing the land of rubbish. We have been trying to nurture it , to love the farm and change it for the better. When we moved here I made a promise that when we leave, it will be in a better state than when we arrived. This promise continues. But we (and more so I) am part of the land; a  sort of microcosm and deeply connected to it. I try to listen as much as possible but sometimes ( actually most of the time) I get lost in activity. A need to 'do' and 'get on' with what we are trying to create. In turn, I've lost my creative nature and natural 'flow' seams to have vanished . I feel that I've become stagnant, caught up with the mundane and as laden with rubbish as the land is. So, things need to change. If I am to ask the land to release its rubbish both physical but also energetic then I must also do that too.
And so, part of this blog will also be about my personal spiritual journey as I find my creative side, flow once again and allow higher forces to guide me.
The tool I am using for this is naturopathy. For me it works well. It helps me to release my toxic rubbish and supports my being on all levels. Its love in a cup and  on a plate.
And so the journey now begins.
At the forefront of change for both me and the farm is the hens. I will talk a bit more about them and their management  in my next blog but I wanted to say a bit about what is going on for me with regards to them now.
For me nothing has gone right with the hens since we moved here. Frustration has been a frequent experience. Their runs have got too muddy too quickly. Rats and wild birds have eaten their food and stolen eggs. Infrastructure such as suitable coops, runs and fencing to keep them safe has taken too long to get 'up and running' and its not how I imagined it to be.  But despite this I have plod on and  have go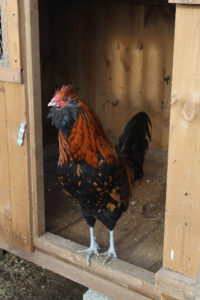 t a regular customer base for what are really excellent organic eggs. The hens are happy and they free range when they want. But still I don't feel quite right and to be honest I can't shed any light on why I think/feel this. All I know is that the hens seam to be harder work on every level of my being than the sheep. My thoughts are a forever merry-go-round saying 'this is not how I wanted it to be' but i'm not sure what I can change to make it right.  Then In September they all got a dose of mycoplasma from the wild birds. They recovered and then they all went into moult. Not a single egg has been laid since the beginning of September. I feel disheartened because I really do love them but they do need to earn their keep. So at this point I am wondering what I should do.
So, I'm opening myself up to the universe to guide me, to enable me to understand , to let go and to change in what ever form that may be.